Captured with Love Card...
Happy Monday All! I hope All of you had a Fabulous and restful weekend! Welcome back for another day of
My Creative Time's
Sneak Peek Day #4. For all of you who ordered the Stamps sets and dies, you will LOVE LOVE LOVE this release! Endless possibilities with this release! I really cannot stop making CUTE and simple cards. Here is some close-ups of my card.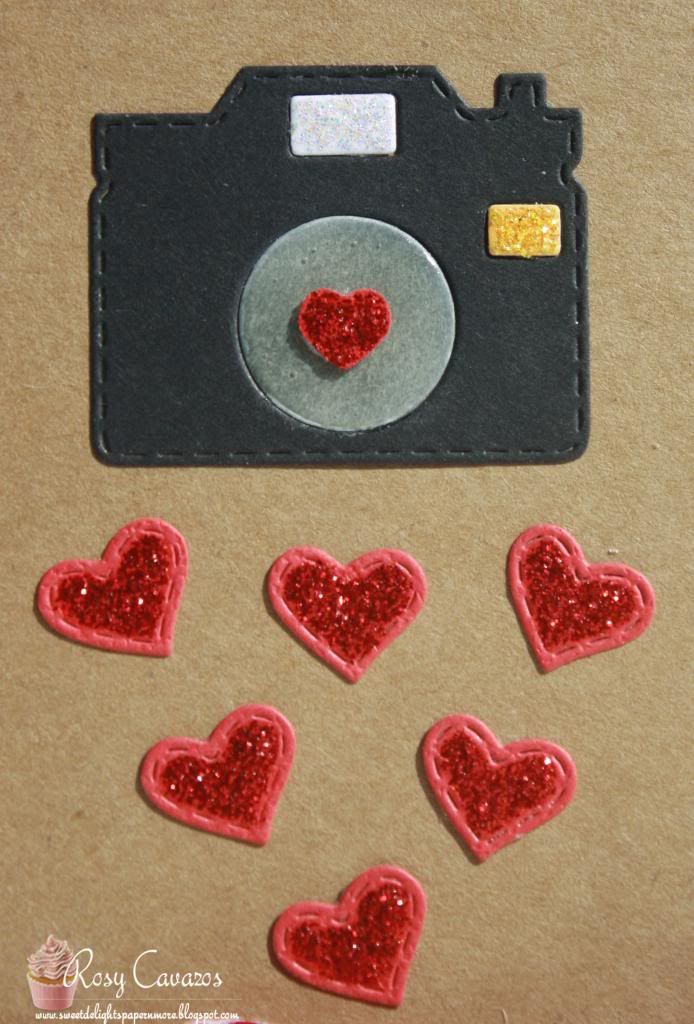 Love the CUTE stitched camera and its pieces that can be cut in different colors.

How cute is this chevron ribbon bow!?!

This Card is showcasing the " Treasured Moments" Stamp Set.
Thank you so much for stopping by and don't forget to head on over to
My Creative Time
to see what the rest of the DT created!
*Sneak Peek Giveaway Time*
Okay, this time around we are doing something DIFFERENT! Since you ALL have seen this release in it's entirety, we decided to play a FUN game! First of all, let me tell you what you will win!
ONE LUCKY person will win ALL of this!
This is what this prize package includes:
-D-Ring 12" x 12" album - Black
- (500) 3" x 4" Journaling cards
- (40) Bi-fold journaling cards
- (4) 4" x 6" First page cards
- (4) 3" x 4" First page cards
- (4) 4" x 6" Last page cards
- (4) 3" x 4" Last page cards
- (60) 4" x 6" Title cards
(60) 12" x 12" Photo pocket pages
(12) 13" x 3" Project Life dividers
We will ALSO have a 2nd prize winner who will win a $50 certificate to my store!
We decided to make our giveaway a little easier for you. Instead of listing all of the MCT products that each designer used on their projects, try to find just one! If you can "spy" one old or new My Creative Time product and tell us about it in the comments, you will be eligible to win one of these great prizes!
Emma will announce the winner during the blog hop on Wednesday, July 17th!

***SPREAD THE WORD TO THE WORD ON Facebook, Instagram it #mycreativetime or even tweet about it~ about this
re
lease
& Let us know on "My Creative Time's" FB page
HERE
that you did so! OR you can just tag Emma in your post!
Let's start spreading word...