Teacher Gift Idea...
Good Morning All! I hope you are staying warm, while you are enjoying all the Crafty Inspiration,
My Creative Time
and DT have shared with you all for the 12 Days of Christmas. Wowww... I cannot believe today is the last day for the 12 Days of Christmas! Well, let me share one more project I wanted to share for an easy and inexpensive gift for any Teacher or even co-worker or anyone who comes in mind. For my project today, I decided to give my Daughter's Teachers a single serving packet of Starbucks coffee along with a candy cane. I wanted to make a cute holder for them and this is what I came up with: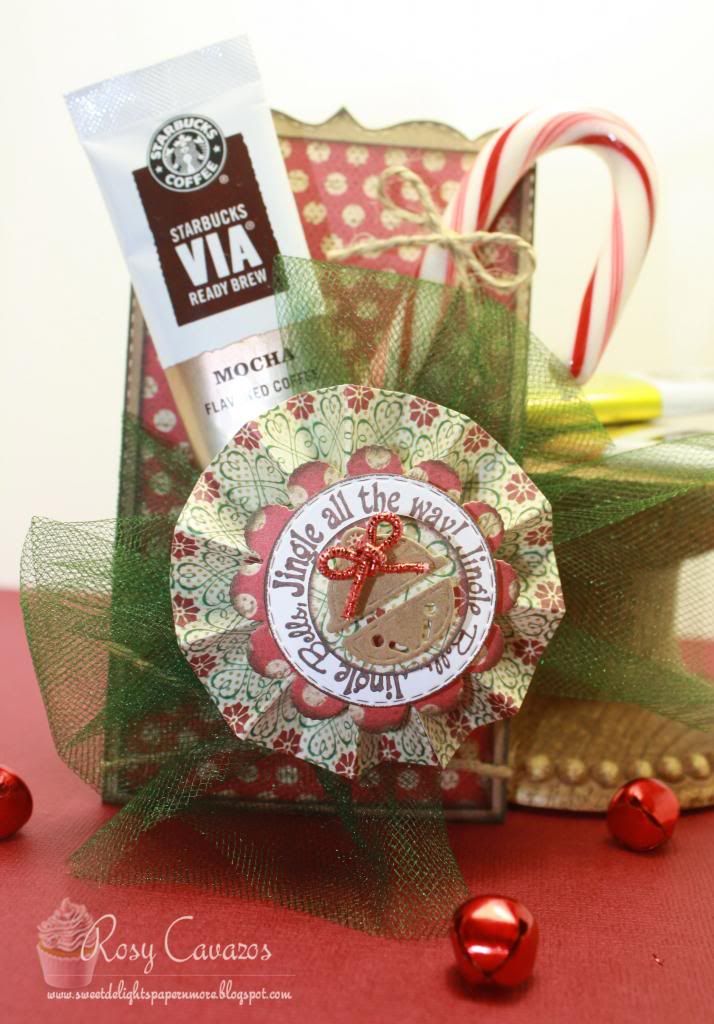 Wanted some color to the holder, I added some red/creme polka dot PP to the backgroung and to the front of the pocket.I folded the bottom part of the stitched tri-fold card in to make a pocket and adhered the sides.

Added a green (tulley, as Emma loves o call it) bow for contrast. Made a rosette from different PP to add more prints and color to the holder. I adhered foam tape to every layer of the rosette for dimension. Made a mini red metallic bow and adhered it to the bell. I wrapped hemp around the pocket and a small bow on the candy cane.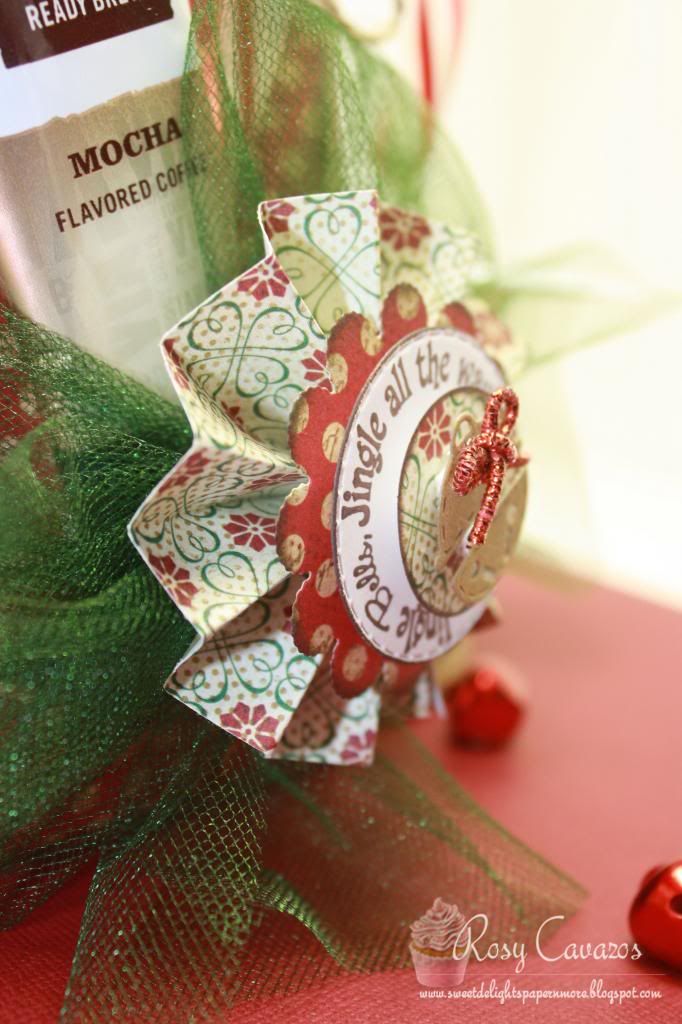 Side view of rosette lots of layering effect.
Supplies Used:
Scallop & Stitched Circle Die
Warm Holiday Fun Stamp Set
It's A Magical Season Stamp Set
Well, I hope I have inspired you to create something easy and inexpensive for that special someone in your life. Don't forget to stop by
My Creative Time
for more Crafty Inspiration from the rest of the Design Team!


Okay, since it's Christmas, Emma has decided to give away TWELVE of her FAVORITE things to ONE LUCKY person! She will announce one of the prizes for each day in her video! So by the 12th day, you will see ALL 12 items that ONE lucky person will be receiving! All you have to do is leave your comments each day!