Purple Ribbon Wings of Hope Decor...
Sweet Hellos Everyone! Welcome bac for another day of 12 Days of Christmas Crafty inspiration with
MyCreative Time
and Talented Design Team! Let's get right to the Crafty Details because you Guys have more inspiration and comments to do. For my project today, I wanted to make some giftgiving decor. This project inspired me to decorate my ScrapOffice of Purple/White/Silver. I am making similar gifts to give to all the wonderful people that helped my Mom and myself with my Dad's care. It can also be a year round decor. Here are some snap shots: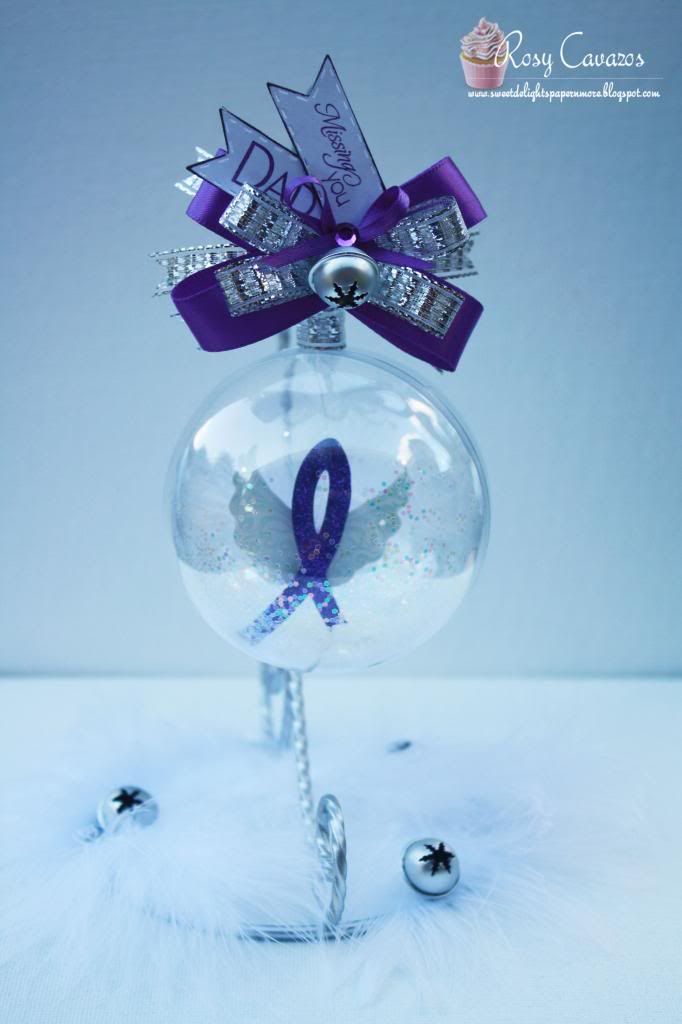 There are some white feathers adhered behind the stamped wings. White Rainbow glitter is inside for snow effect.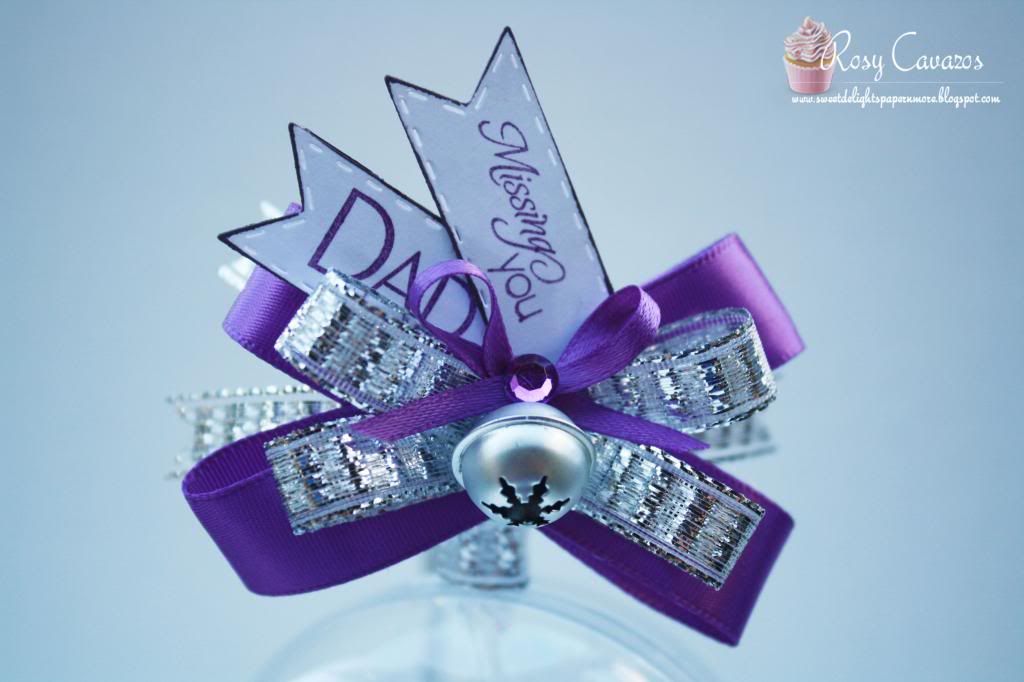 I adhered a small snowflake bell that can be heard when the ball moves.






Chrome color spray paint (Decor Holder)
Purple Ribbon
Silver Ribbon
Purple Rhinestone
White Feathers
Sky Blue Ink Pad
Purple Ink Pad
Small Siver Bell
White Cardstock
White Rainbow Glitter
Purple color stickles
Ribbon Die Cut (Cricut)
Plastic Clear Ball
Thanks so much for stopping by for some holiday inspiration and a chance to comment for some yummy blog candy! Be sure to stop by
My Creative Time
for some more amazing craft inspiration!
Have a Fabulous Week!
HUGE GIVEAWAY ALERT
Okay, since it's Christmas, Emma has decided to give away TWELVE of her FAVORITE things to ONE LUCKY person! Emma will announce one of the prizes for each day in her video. By the 12th day, you will see ALL 12 items that ONE lucky person will be receiving! All you have to do is leave your comments each day!
Please leave your contact information so we can contact you should you be the lucky winner.